Christmas Celebrations
Christmas Celebrations
The magic of the festive season is well underway in All Saints' National School. We are enjoying the Christmas festivities. Our school grounds have been decorated by the pupils and staff. A huge thank you to all involved. We are looking forward to celebrating Christmas over the coming weeks. Keep an eye out for photographs of the celebrations.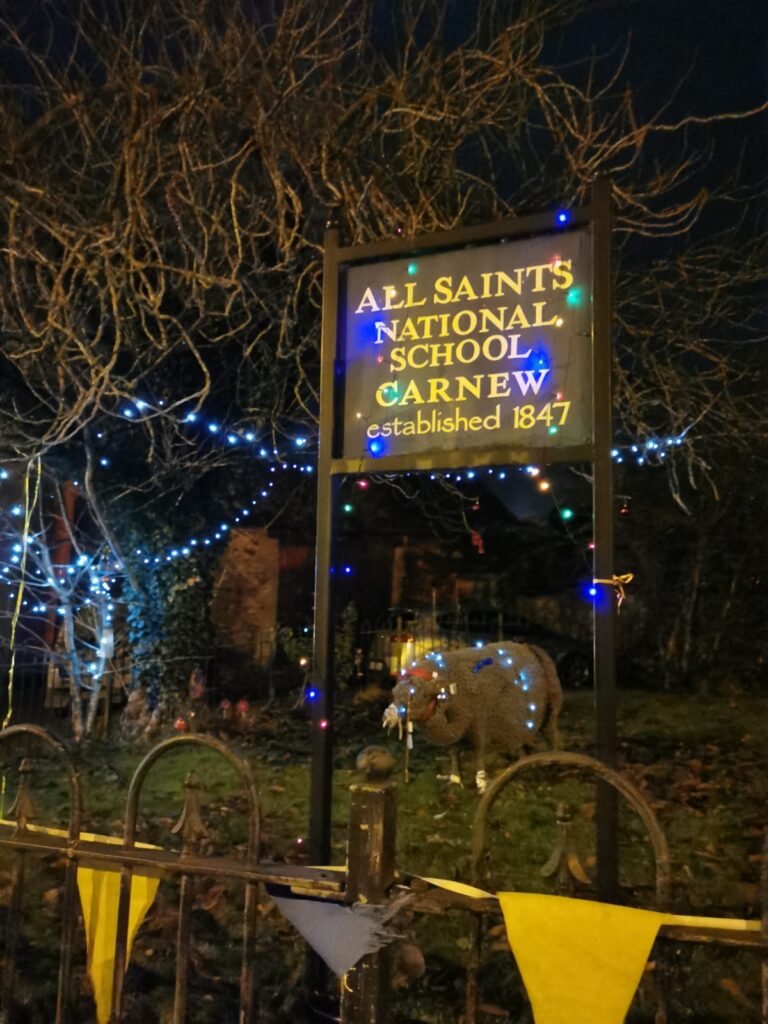 Christmas Visitor – Monday 7th December
The children were delighted to discover a Christmas elf hiding in our hallway this morning. There is great excitement as we await to see what kind of adventures our visitor has in store for us!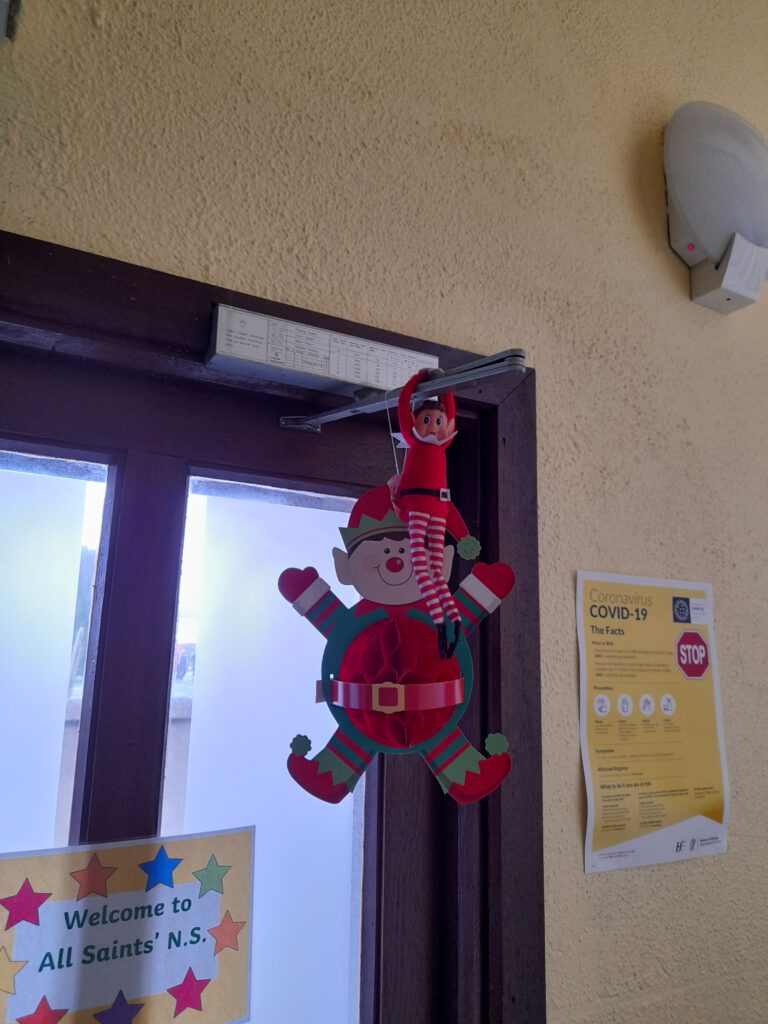 Christmas Jumper Day – Friday 11th December
The pupils are invited to wear their Christmas jumpers to school on Friday 11th December to raise funds for the Children's Health Foundation, Crumlin. Further information available at https://cmrf.org/.
Christmas Celebrations – Monday 21st December
We are looking forward to watching a recording of a Christmas show in our classrooms on Monday 21st December.
Christmas Party – Tuesday 22nd December
Our Christmas party celebrations will take place on Tuesday 22nd December.
Christmas Holidays
School will close for the Christmas holidays at 12 noon on Tuesday 22nd December and re-open at 9am on Wednesday 6th January.